YMP is an accounting firm that has been working diligently for their clients for many years. They have taken great efforts to offer their clientele varied services to help them manage their finances. There are many skilled accountants working at this place of business, and they have been able to assist many businesses over the years. With a commitment to excellence, this business strives to continue providing reliable accounting services for all.
Audit Preparation and Account Preparation
Preparing for an audit can be a very stressful situation. If you have experienced professionals on your side, then things are going to be much more manageable. This business will help you to prepare for an audit and can also assist you with the proper account preparation. They have the experience and knowledge to guide you through the process and can handle all of the important particulars.
They will also prepare the financial statement for your place of business. This ensures that you have accurate data to back up all your statements. When you go this route, it makes everything a lot simpler during the auditing process.
Cloud Accounting and Payroll Services
The advent of cloud services has had an impact on the way that accounting is done. You will be able to rely on YMP to provide you with payroll services through the cloud. This can help your business to run smoother than ever before. Cloud account and payroll services are accurate and will allow your business to streamline the process, making your business run smoothly and efficiently.
Tax Services
Taxes are among the most important services that an accounting firm can provide for you. If you want to ensure that you are able to save the most money on your taxes, then hiring a firm like YMP will work nicely. They have tax professionals who understand the intricacies of tax law. They will be able to help you safeguard your earnings while ensuring that your taxes are completed by the book.
Company Information
Number of Employees
1-50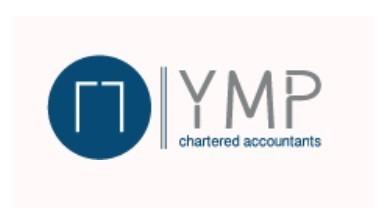 Address & Contacts
Street Address
Asias Street 4 , Limassol 3050 , Cyprus
Contact
Working Hours
now
Normal Opening Hours
Mon:

09:00-13:00

15:00-19:00

Tue:

09:00-13:00

15:00-19:00

Wed:

09:00-13:00

Thu:

09:00-13:00

15:00-19:00

Fri:

09:00-13:00

15:00-19:00

Sat:

Closed

Sun:

Closed
Address & Contacts
Street Address
Grigoriou Xenopoulou Street 24 , Flat/Office: 302 , Nicosia 1061 , Cyprus
Contact
Working Hours
now
Normal Opening Hours
Mon:

09:00-13:00

15:00-18:00

Tue:

09:00-13:00

15:00-18:00

Wed:

09:00-13:00

Thu:

09:00-13:00

15:00-18:00

Fri:

09:00-13:00

15:00-18:00

Sat:

Closed

Sun:

Closed